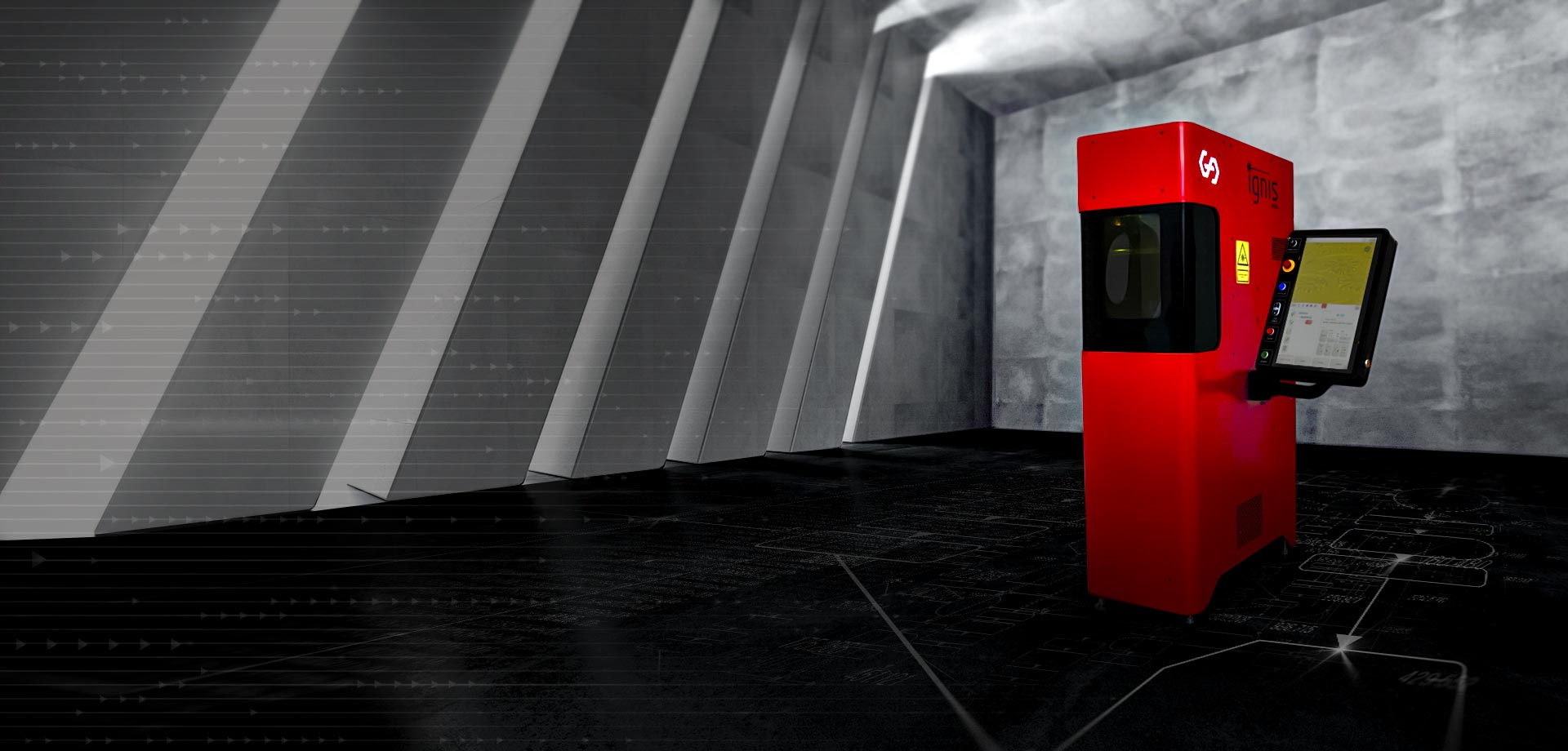 3D LASER ENGRAVING MACHINE
IGNIS EF300
IGNIS EF300 for deep engraving of 3D details in any metallic material, including difficult-to-machine metals. The machine features a 30W or 50W pulsed fibre laser and a head positioning the laser beam in XY plane and changing the beam focus in axis Z; can also be used in laser marking applications. Laser processing provides much better detail reproduction compared to the conventional processing methods.


Injection mould manufacturing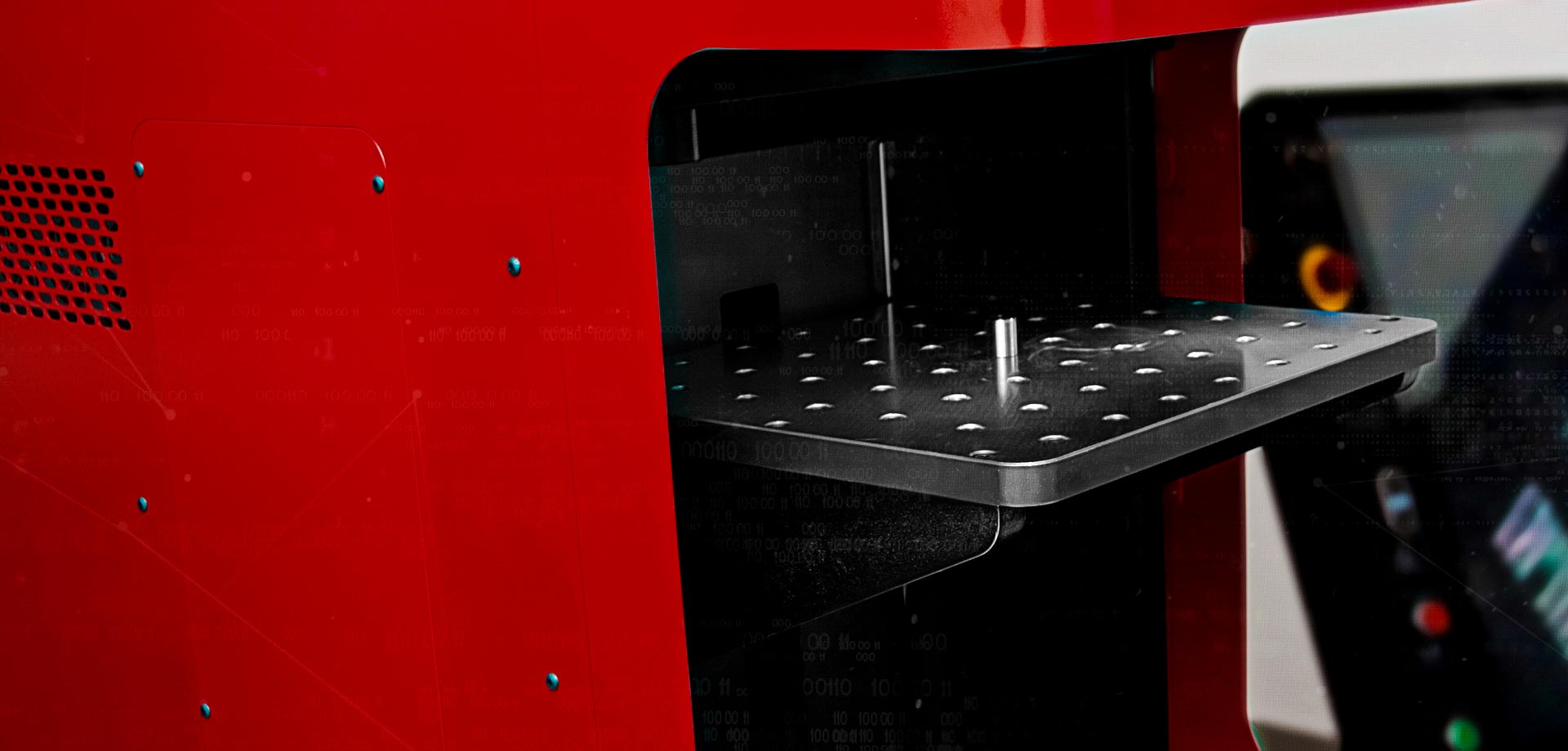 REFINED ERGONOMICS
Convenience and safety are our priority
A Class 1 laser device with the laser beam completely isolated from the surrounding workspace. No need to wear safety goggles. Large safety glass offers a clear view of the process. The machine design offers easy access to the working area with safety covers automatically opening and closing with an actuator. The machine features LED lighting system and LED status indicator. Compact machine with great capabilities.

MACHINE PARAMETERS
Laser source
IPG Photonics fiber laser source with fixed pulse width or variable pulse width
Wavelength
1064 nm
Available power
30 W or 50 W
Max processing speed
3500 mm/s
Processing field size
120 x 120 mm for Z=0 mm
Optical Z axis scope
± 16 mm
Work chamber size
400 x 350 x 300 mm


(width x depth x height)

Power supply
230 VAC, 2500 W
Weight
300 kg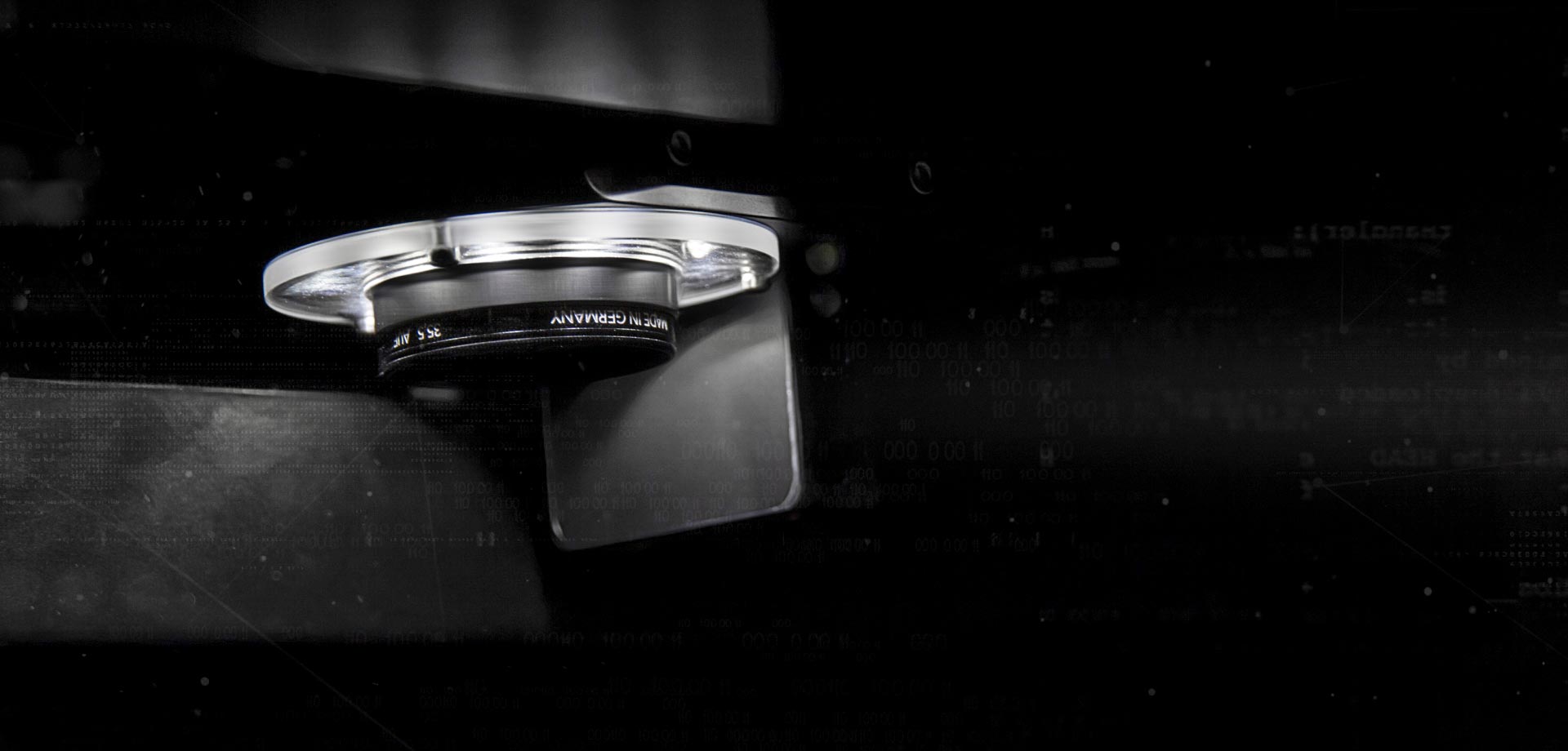 OPTIONAL ACCESSORIES
Bespoke solution
The machine can be easily retrofitted with a vision system for easy orienting and positioning of workpieces on the working surface. It offers easy, convenient and quick positioning of any workpiece and allows combined processing: coarse machining followed by finishing with our IGNIS EF300 laser engraving machine. The vision system also allows selective texturing and dulling after workpiece polishing. The machine can be fitted with different mounting brackets, an index head, a material feeder etc.

IGNISoft 3D SoftwareProprietary IGNISoft 3D software allows 3D file processing (STL, OBJ formats) and machine control to produce 3D structures. The machine combined with the software is a standalone product and does not require auxiliary, external software for 3D path programming. Simply import the model and let the software do its thing. The software offers basic manipulation of 3D objects - axial reflection or positioning. Open database of processing parameters allows quick processing with unrestricted modifications of existing parameters.
MODEL 3D

IGNISoft 3D

PROCESSING
Software options:
Quick 3D object processing and modifications (STL, OBJ)
Path optimization
Marking function (dxf, dwg files)
Variable text marking (from text file or serial numbers)
Transforming 2D objects into 3D objects
Parameter library
Multiple languages (available languages: Polish, English)
E-mail notification after processing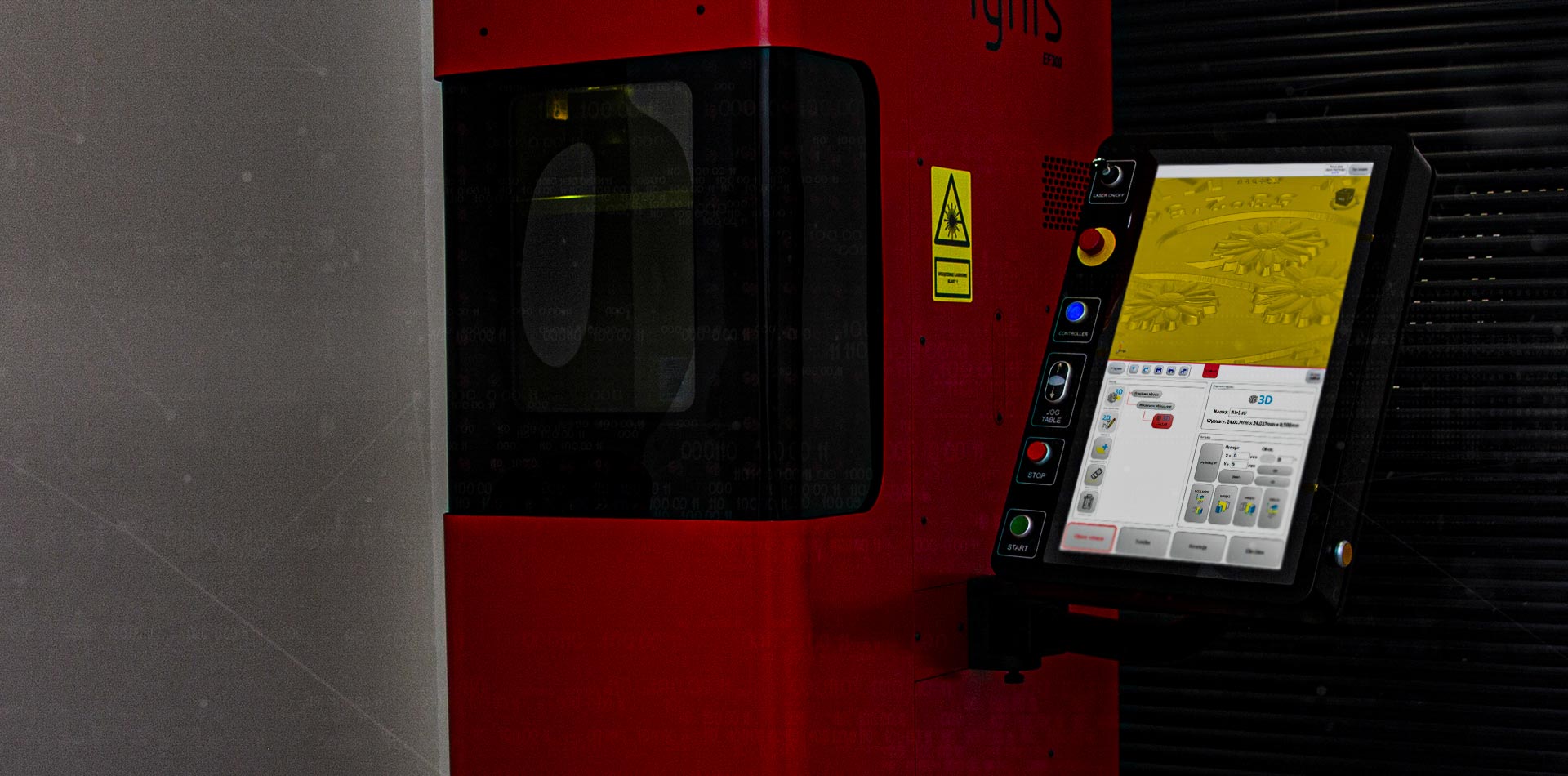 INTUITIVE SOFTWARE
TO MATCH YOUR NEEDS EASY TO USE
Despite its advanced functionality, IGNISoft 3D is very easy to use. The software truly utilizes the touch screen's capabilities and uses a multi-touch technology to manipulate objects.
HIGH-SPEED FILE PROCESSING
IGNISoft 3D uses the most advanced processing algorithms for polygonal 3D objects (mesh). The processing path is always optimized for improved machine efficiency.
CUSTOM FUNCTIONS
Contact us if you need a custom software function. Even a minor software modification can greatly improve the production process. With the ever-growing costs of labour, an investment in a well-designed software will pay off in several months and virtually eliminate the risk of errors at the production preparation stage.